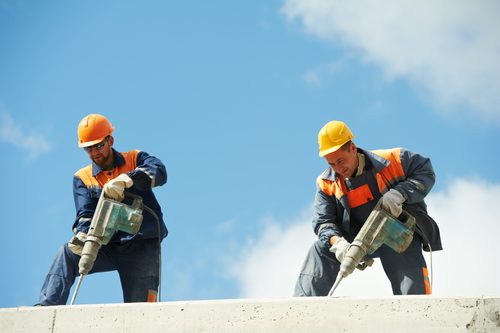 If you're a contractor, you're used to working on a wide variety of projects. Whether it's construction, landscaping, demolition or a specialty job like concrete paving, having the right tools is critical. Basin Rentals Inc. is here to make sure that no matter what the job calls for, you're supplied with the right construction equipment rentals in Vernal, UT.
Extensive Tool Selection
Not every contractor has the ability to buy new tools or stock a complete inventory of equipment. Renting specific items just makes sense. Whether it's scaffolding for a commercial construction project or a Bobcat rental in Vernal, Uintah County, Jensen, Ouray, or Fort Duchesne, UT for your upcoming landscape installation, know that you'll be able to get the right tool from us. Our selection includes:
Air compressors
Concrete mixers
Stump grinders
Cleaning equipment
Floor scrubbers
Garden equipment
Generators
Heaters
Jackhammers
Ladders
Post-hole diggers
Pressure washers
Pumps
Sandblasters
Sanders
Saws
Scaffolding
Power rakes
Water pumps
Welders
Our diverse range of equipment not only allows you to quickly get yourself ready for the job at hand, but it also means you won't have to sink part of your budget into buying brand-new tools. With reliable rentals, we'll help you see the job through.
Heavy Equipment
Because many of our customers are contractors in some capacity, Basin Rentals Inc. takes pride in carrying heavy equipment, including mini-backhoe rentals and a variety of other construction equipment rentals. When your jobsite is rough and rugged or requires heavy lifting, come to us for all of the necessary equipment, including:
Backhoe Rentals
Cement Mixers
Compactors
Forklifts
Hot Pressure Washers
Man Lifts
Mini-Excavator Rentals
Scissor Lifts
Skid-Steer Rentals
Track Skid-Steers
Tractors
Trenching Machines
Let Basin Rentals Inc. help you get the job done right. We support local-area contractors of all types and want to be your partner when it comes to Bobcat rentals and other equipment. Contact us today by calling 435-789-5267 or stop in to let us know what items you're looking for the next time you need to rent tools.